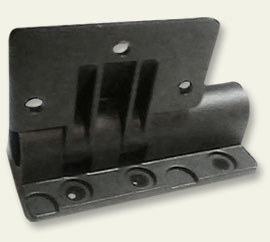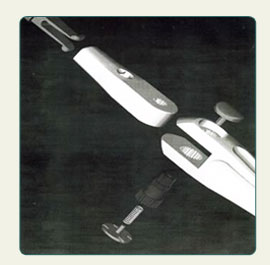 Product Overview
Adjustable Locking Technologies is proud to introduce RocLoc® – a new rotary locking hinge component that will incrementally lock in the smallest of applications.

Custom-designed to fit your specific needs, RocLoc® technology can be manufactured in a wide variety of materials. The rotating hinge can be activated with a simple pushbutton or by a remote cable.

Locking door hinges, medical instruments, tools and even swiveling and locking the head of a toothbrush, RocLoc® micro-hinge technology adjusts to fit the needs of your application… and most importantly, the needs of your customer. Patent number 5,581,838/RE:36,407. Other patents pending. Made in USA.

Contact us for more information about this versatile new product.